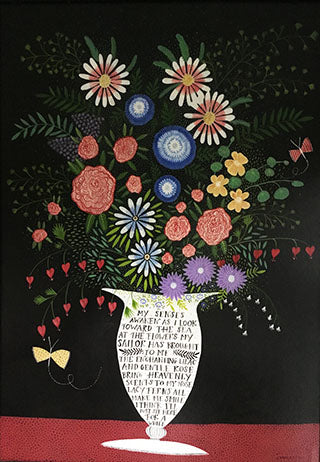 Original Artwork * Sailor's Valentine
$2,600.00
I painted this Sailor's flower bouquet with acrylics and gouache  on a masonite. It measures 18 x 26 inches unframed. It has a black frame on it now that measures 3 inches wide but feel free to change it. No charge for the frame!
There is a poem that I wrote on it:
"My senses awaken as I look towards the sea 
at the flowers my sailor has brought to me.
The enchanting lilac and gentle rose
bring heavenly scents to my nose.
Lacy ferns all make me me smile.
I think I'll just sit here for a while."
I hope I spelled everything correctly :)