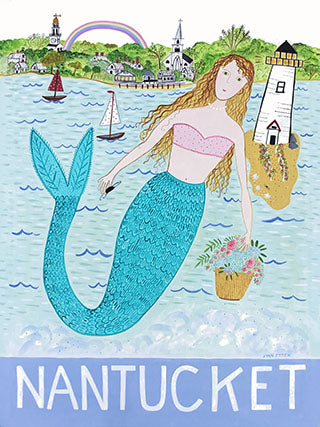 Original Artwork * Nantucket Mermaid
$2,600.00
I painted this 18 x 24 inch Nantucket mermaid on board with acrylic paints. It is framed with natural wood with a satin varnish.
A lovely mermaid is swimming in the harbor when a rainbow appears after a  gentle shower. She would look perfect in your Nantucket home or your far away home where you will be reminded of your visit to the Island!
Also available as an archival  print.